Our latest newsletter is now out.
If you do not already receive our newsletter directly by email, you can subscribe by clicking here.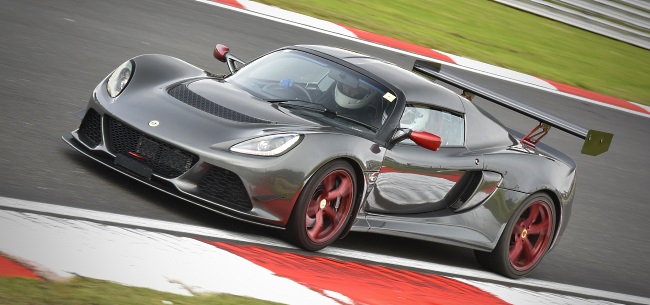 Being able to evangelise about how good some of our upgrades are, is one thing, but being able to let you experience them for yourself is definitely another.  With this in mind, a few months ago, we were able to procure an Exige V6, with a view to creating a demo car to showcase some of our favourite upgrade products.
The base car is a 2014 Exige S Roadster – supplied to the previous owner from new, specified with the factory premium and race packs.  The car already had the Komo-Tec EX390 upgrade kit installed a couple of years earlier, and whilst it had been used as these cars are intended, the car was well maintained (by us!), and performed as well as any example.
After a few months of developing the car, it currently has the following upgrades:
Komo-Tec EX460 chargecooled engine power upgrade
The ultimate proven and reliable power upgrade for the V6 has to be experienced to be believed.  Perfectly docile in normal road driving as well as supercar-slaying on the track, the EX460 delivers a significant increase in useable power and torque from lower engine revs right through to the limiter.  The stainless steel Komo-Tec manifolds and sports catalyst are specifically designed, providing optimised gas flow. The addition of the chargecooler system provides a significant reduction in inlet temperatures, allowing more power to be safely released from the engine by the ECU.  This is a particular advantage on track, where the chargecooler allows the engine to deliver all of the power, all of the time.
JRZ one-way adjustable suspension
We have developed the JRZ dampers for Lotus applications over a number of years.  Winning the Lotus Cup UK Championship in 2015 with the Elise Cup R, and their continued success that rivals struggle to match, has proven the track credentials of this upgrade.  However, they are also able to deliver outstanding road manners, handling poor road surfaces with excellent levels of comfort, which is something that is rarely achieved at the entry-level of the aftermarket damper market.  This is something that really has to be experienced first-hand, so was high up the list of things we wanted to do to this car.
With some additional work on our 4-wheel alignment rig to fine-tune the suspension setup, we now have a car which handles and drives in-line with our philosophies, both on the road and at the track.
Reverie carbon fibre aero and styling
We have been working closely with Reverie for over 15 years. The quality of their carbon fibre products is second-to-none, which is why they also produce sub-components for numerous high-end OEM vehicle manufacturers.  Since the car started out as a roadster, it did not have either the factory front splitter or rear spoiler.  We now have fitted the carbon fibre high downforce adjustable rear wing, which is mounted to the engine cover via colour-coded CNC aluminium swept wing mounts.  The wing is complemented by the extended front splitter to balance the aerodynamics and finished with track-spec front canards to aid turn-in.  The replacement side scoops carry the carbon fibre styling from front to the rear of the car.
Pagid RS-14 and Castrol SRF braking upgrade
The car was due for some replacement brakes, so we have retained OEM brake discs, but added the Pagid RS-14 uprated brake pads.  With improved performance at higher temperatures, whilst still retaining good road usability, and longer life without excessive disc wear, the RS-14 provides a cost-effective first stage brake upgrade.  In conjunction with Castrol SRF motorsport brake fluid, which is able to withstand significantly higher temperatures and superior resistance to the effects of absorbed water than a standard brake fluid, the consistency and reliability of the braking system is much improved. Moving forwards, the Komo-Tec KoBra brake upgrade would represent the next stage of this development, giving more heat dissipation and durability for hard-core road and track use.
As well as working as a demonstrator, we also use the car for new and existing product development, and as such already have a couple more upgrades coming to the car soon:
ECUmaster EMU Black programmable ECU
This exciting new product replaces the OEM ECU with a fully-featured programmable ECU.  With a bespoke engine map, this will allow the engine to be tuned to perfectly match the upgrade parts that fitted.  The additional advanced features of the ECU will ensure that the engine runs fully optimised whilst retaining engine safety. We will then be using this to setup bespoke tuned DPM stability and traction control modes, and configure full data-logging capabilities for the car.
Our own developed gearbox cooler kit helps the gear synchros to work more effectively at higher gearbox oil temperatures, specifically when on track.  This improves the gear shift quality and speed, in turn reducing gearbox and clutch wear.
Signature SV Exhaust System
Currently in development, we have a new range of sound-tuned exhaust systems which are definitely not track friendly! The Signature SV Exhaust for the Exige V6 will be second in-line after the 2ZZ and 2ZR systems are completed in January. More news on this in the new year.
If you are considering upgrades for your car, such as the Komo-Tec packages for V6 cars, the JRZ suspension (all cars), Reverie carbon and would like to see or experience the car, please give us a call to discuss.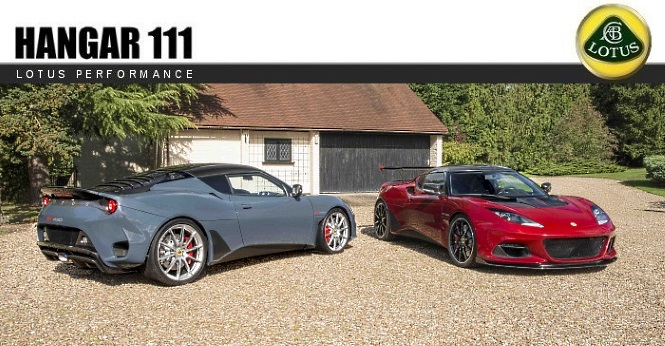 You can read our December 2017 newsletter here.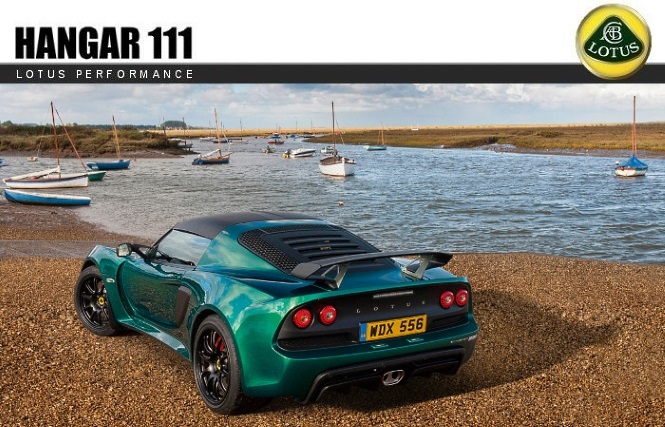 Here is a link to our August 2017 newsletter.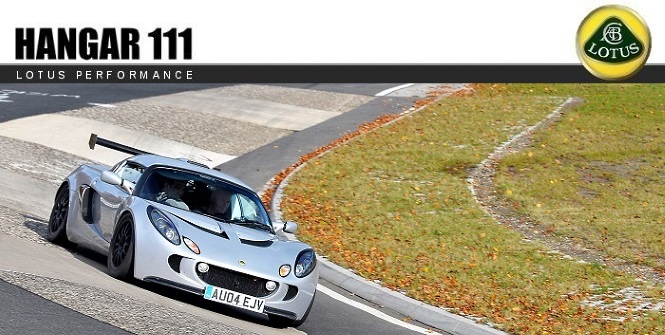 Our May 2017 newsletter is here…


Introducing our latest exhaust system development in the shape of the Signature "QT" (Quiet Technology) systems for the V6-engined Exige and Evora models.  The exhaust is a direct replacement for the original (or aftermarket) rear silencer and should work with any manifold and link pipe ("Y Pipe") combination.
Many owners are complaining that they are being asked to leave, or can no longer attend, track days and track evenings due to exceeding the drive-by noise levels for the event.  At the same time, 'noisy days' at UK circuits are becoming increasingly rare as circuits feel the pressure of increasingly stringent local government noise enforcements.
The challenge is to create a quiet exhaust system that will not only reduce noise without restricting flow, but is also durable for track use without need for repacking.  In April we completed the development, and our new system fits the criteria perfectly.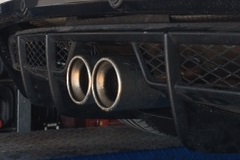 At Brands Hatch, under close scrutiny of MSV officials and staff, we successfully tested the prototype QT silencer fitted to an Exige EX460.  The drive-by noise limit on the day was 92dB.  The tuned Exige also features our Komo-Tec sports catalyst, large-bore manifolds and carbon CAI airbox.  The testing was carried out back-to-back with the original Lotus factory exhaust system.  The results speak for themselves…
| | | |
| --- | --- | --- |
| | — OEM — | — QT — |
| Static Noise (Cold)* | 96dB | 95dB |
| Drive-By (Cold) | 86dB | 82dB |
| Drive-By (Hot) | 95dB | 84dB |
| Maximum | 97dB | 89dB |
*Note that the static noise is best measured with the exhaust system hot.
Having an industry-accredited exhaust manufacturing partner has always been a benefit when we design a new system, and this is no exception.  All our exhaust systems are manufactured from scratch, to our own specific requirements, with no off-the-shelf silencers or pipes used during construction.  Exhausts and manifolds are flow-bench tested to check flow rates.  This gives us the freedom to develop a more advanced and effective product that is fit for purpose, designed, engineered and manufactured in the United Kingdom.
Based on customer feedback, the other models in our Signature range for earlier cars are compliant with circuit noise regulations.  Testing at our workshops and track-side aligns with this feedback – especially with Exige S models (2006 on) where our Signature systems achieve around 98-99dB static and around 89-92dB drive-by when hot.  We will be producing some of the Signature QT exhausts for more highly-tuned Toyota and Rover engined cars later in the year.
Signature QT V6 exhausts will be in stock in the new few weeks. More information and pricing will appear on the website once the first systems are in stock. In the mean time we think they will be very popular, so contact us to get your name on the list for one now!
Update: Video from our testing at Mallory Park.
Video of Signature QT exhaust in action on Komo-Tec EX460 Exige at Mallory Park
Update:  Before and after performance figures from a recent Komo-Tec EV4-460 Upgrade we carried out.
Signature QT Exhaust Comparison to Standard Evora 400 Exhaust