Here at Hangar 111 we are fully-equipped to rebuild all of the gearboxes found in the modern Lotus cars.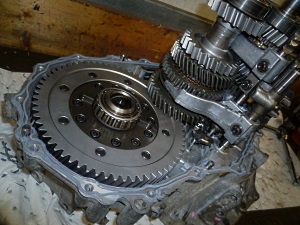 From the PG1 in the Rover K-series powered cars, through the C64 in Toyota 2ZZ, to the EA60 and EC60 in the current production models.  We have the specialist tools and experience of rebuilding many gearboxes both as standard, as well with uprated components such as stronger bearings, final drives, limited slip diffs, etc (all available in our online store!).
So if your 'box is sounding tired, or you are looking to upgrade, why not give us a call – you may be surprised the improvement it will make to your driving experience!