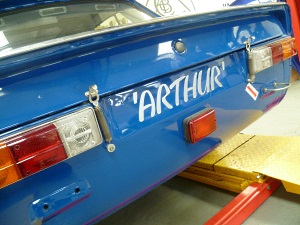 Winter is an ideal time for longer term projects, especially race or track car preparation for the forthcoming season. This year we are working on this brilliant Triumph Dolomite Sprint race car, affectionately known as "Arthur". Having been stored for a few years, Arthur's lady owner is looking to get back on the race track in 2016, so asked us to get the car back up and running to its full potential.
First job was to sort out some electrical issues. Where previously there was a bit of a mix and match of wiring, switches, fuseboxes, as well as some important bits totally missing, we soon had things consolidated, safe, and secure.  With a health check over, an oil change, and the small matter of a worn Lumenition resolved (leading to pretty vague ignition timing!), Arthur's engine was up and running, and sounding pretty good.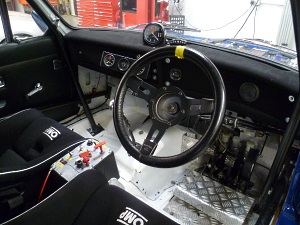 We then moved on to the interior of the car. The dash was showing signs of a racing past, with bits added here and there, some of which didn't really work with the seat in the position needed by the driver. So we re-worked the dash, including a nice fabric re-trim to remove any unwanted glare or reflections, with everything now focussed around allowing the driver to retain good visibility out of the car, whilst still having all the necessary gauges and switchgear to hand.  The addition of an electric blower heater for the windscreen, and the passenger seat & harness, will allow driver tuition to be comfortably carried out at test days.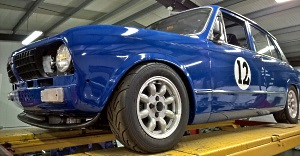 Next on the list is sorting out a few oil leaks on the underside of the car – not unusual for an older car!, some suspension & braking system check and setup, and time to take him out for a shakedown test. Watch this space for an update…