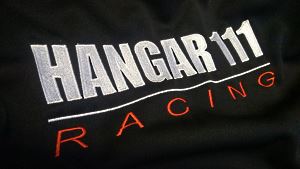 Following on from our previous two years successful racing activities, Hangar 111 Racing goes into 2014 bigger and better than ever.
For the upcoming 2014 season, we will be running three cars in both the Lotus Elise Trophy and the Lotus Cup UK championships. Joining last years S1 Elise, is a newly built S1 race car, and a brand new Elise Cup R!  All the cars will run in the Production classes of both championships, and so remain relatively standard, within the bounds of the regulations, which result in a power to weight ratio of around 200bhp/tonne. With a mixture of sprint and endurance races, it provides lots of close and exciting racing.
With three novice drivers, it promises to be a learning experience for all, but we hope to see some good progression throughout the season as the cars and drivers alike, develop.
Check out the race calendar at LoTRDC, and come and share in our track exploits during 2014.  All races will also be shown in a highlights package on Motors TV, soon after each race meet.