Hangar 111 are pleased to announce our engagement with Turbo Technics to become the official service centre for Turbo Technics TT190 and TT230 supercharger installations.  Alongside providing a full maintenance and repair service for the cars, we will also stock replacement and upgraded parts including belts, pulleys, injectors and ECU configurations for the K-Series supercharger kits for the Elise and Exige S1, 340R and Elise S2.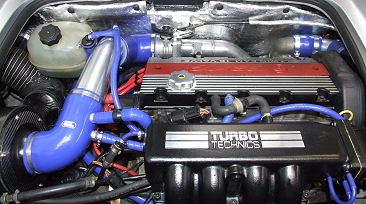 Using many of the carefully designed components from the TT kits and our in-depth knowledge of supercharging the Toyota engined Lotus models, we now have the basis for our own development of a new breed of supercharger kit for all K-Series Elise and Exige.  This is planned for later this year.  The new kit will deliver road-going refinement and durability combined with options to allow more aggressive use on the race track.
If you are looking to supercharge your K-Series Elise, Exige or 340R or you already have a TT190 or 230 that requires an update to our specification, please contact us.