The first of our performance driver training days took place last week at Millbrook. Despite the weather taking a turn from the recent sunshine, a warm welcome was assured by Colin, Jo, and Paul at CAT Driver Training.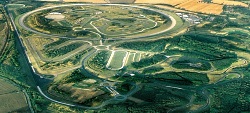 The Millbrook experience is unique, and starts as you pass through security and are escorted via part of the Alpine test track to CATs base hidden away in the middle of one of the test loops. CATs range of test and race cars welcome you and your Lotus, as well as Jo's seemingly never-ending supply of tea and coffee!
The day starts with a short interactive briefing from Colin, to learn a little about everyone in the group, their experiences and ambitions for the day.  Colin then introduces the schedule for the day before getting straight down to business with learning about braking. Out onto the mile straight, which is what it says, and allows you to ensure your braking techniques are tuned, before moving onto to the going faster lessons.
The activities continue with a visit to the high-speed bowl, the opportunity to learn more about steering, and the handling circuit, to further add understand of weight transfer and grip.  A short respite for lunch, is followed with some theory on cornering and trail braking from Colin. Then it is out onto the alpine loop circuits, to put it all into practice with the added challenge of sharp gradients and heavily cambered, changing road surfaces.  After some grip limit tests, it is time to put it all together and have a little fun with the gymkhana, a short course against the clock, and your fellow attendees.
The day is finished off with a prize for the best performance in the gymkhana, and Colin and Pauls driver of the day accolade.
A safe, fun, and educational day was had by all, even the Hangar 111 support team.  But don't just take our word for it, here's some comments from the attendees…
"What a fantastic day, in superb facilities, with instructors who provided a structured and personalised approach."
"I didn't imagine it was possible for me to learn so much in one day, with the added bonus of Hangar 111 Lotus advice on tap all day."
"Driving the Alpine Loop was one of the best experiences of my life!  I could happily drive round that circuit all day long…"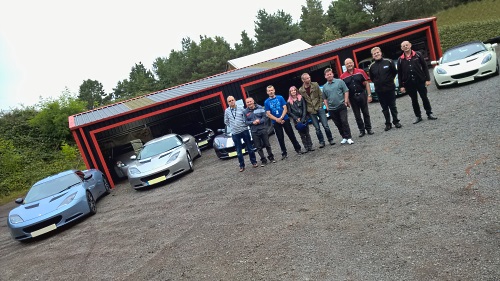 We hope to be able to run some more dates next year, starting in the spring – keep your eyes on our newsletters for dates and availability.