We have a special visitor to the workshop this week – one of the last 6 Esprit to roll off the production line.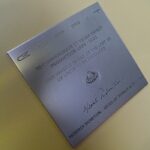 As you can imagine, it has all the updated bits that were fitted to the final run cars, but this car also has a number of modifications.  One of the most notable of which is the de-cat, which gives the flat-plane crank V8 a true supercar soundtrack!
It's always interesting to be able to see and work on some of these special cars.