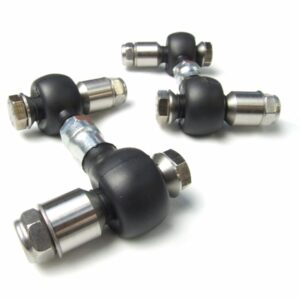 New for 2011 – Dura-linx Anti-Roll Bar Drop Links for all models.
Maintenance-free high performance uniball drop links are designed to replace the original ARB drop links.
The motorsport-grade spherical bearings inside the rubber boots will last significantly longer than the original items, requiring only occasional lubrication at service intervals.
If you need to replace your drop-links.  Replace them with these and forget about them!  Simple.
Order now for delivery in January. More details about this product are available in our online store.