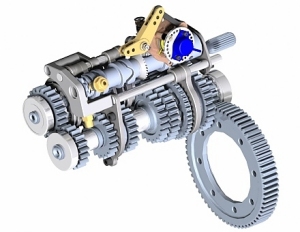 Jubu Racing have completed testing of their latest gearbox development – a direct replacement 6-Speed sequential unit for the Lotus Elise 111R, Exige S2, Exige S and 2-Eleven.
This is a race-proven full-sequential gearbox and is supplied completely assembled in a C64 housing and includes a carbon gearstick. An optional paddle-shift is also available.  No modifications to the original engine mounts, driveshafts, clutch or differential are required.
The gearbox is Supplied with a standard set of ratios, however custom gear sets are available.  Installation and setup can be carried out here at our workshops if required.
Full details on the product including gear ratios and a video of the box in action on the track can be found in our Online Store…