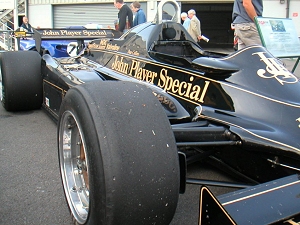 News on the announcement hit Hangar 111 just after Mike Gascoyne's Tweet to tell followers that the FIA entry list confirmed that the name Team Lotus was accepted.  The use of the name hasn't been without various issues however and it would be nice to say it all boils down to one in particular – but sadly it doesn't.
It took us a while to get our heads around the politics of the situation regarding the name, but The Save Team Lotus website gives a very concise explanation.
At Hangar 111 we are happy to see that Colin Chapman's original F1 team name is back in use (Greg has always been a huge fan of Chapman) and with a team that shows consistency, determination and plenty of heart.
Here, we think that Trulli and Kovalainen are a
fantastic asset to F1 and we are sure that a massive proportion of the Lotus ownership agree judging by customer comments and other mentions around the web.
Good luck and best wishes to Tony Fernandes and Team Lotus for 2011!!  We can't wait to see the cars in their new Black and Gold livery!