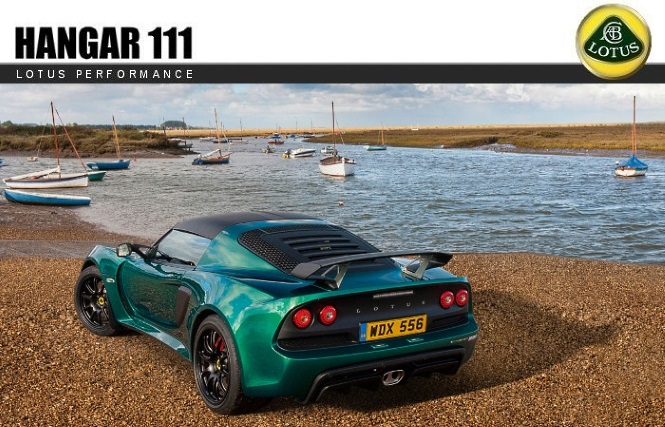 Here is a link to our August 2017 newsletter.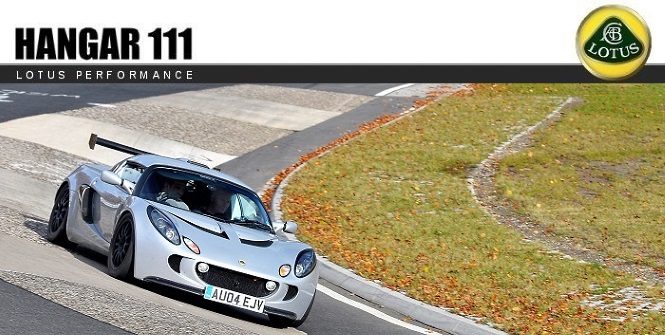 Our May 2017 newsletter is here…


Introducing our latest exhaust system development in the shape of the Signature "QT" (Quiet Technology) systems for the V6-engined Exige and Evora models.  The exhaust is a direct replacement for the original (or aftermarket) rear silencer and should work with any manifold and link pipe ("Y Pipe") combination.
Many owners are complaining that they are being asked to leave, or can no longer attend, track days and track evenings due to exceeding the drive-by noise levels for the event.  At the same time, 'noisy days' at UK circuits are becoming increasingly rare as circuits feel the pressure of increasingly stringent local government noise enforcements.
The challenge is to create a quiet exhaust system that will not only reduce noise without restricting flow, but is also durable for track use without need for repacking.  In April we completed the development, and our new system fits the criteria perfectly.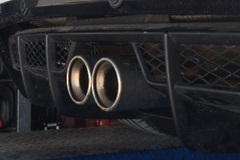 At Brands Hatch, under close scrutiny of MSV officials and staff, we successfully tested the prototype QT silencer fitted to an Exige EX460.  The drive-by noise limit on the day was 92dB.  The tuned Exige also features our Komo-Tec sports catalyst, large-bore manifolds and carbon CAI airbox.  The testing was carried out back-to-back with the original Lotus factory exhaust system.  The results speak for themselves…
| | | |
| --- | --- | --- |
| | — OEM — | — QT — |
| Static Noise (Cold)* | 96dB | 95dB |
| Drive-By (Cold) | 86dB | 82dB |
| Drive-By (Hot) | 95dB | 84dB |
| Maximum | 97dB | 89dB |
*Note that the static noise is best measured with the exhaust system hot.
Having an industry-accredited exhaust manufacturing partner has always been a benefit when we design a new system, and this is no exception.  All our exhaust systems are manufactured from scratch, to our own specific requirements, with no off-the-shelf silencers or pipes used during construction.  Exhausts and manifolds are flow-bench tested to check flow rates.  This gives us the freedom to develop a more advanced and effective product that is fit for purpose, designed, engineered and manufactured in the United Kingdom.
Based on customer feedback, the other models in our Signature range for earlier cars are compliant with circuit noise regulations.  Testing at our workshops and track-side aligns with this feedback – especially with Exige S models (2006 on) where our Signature systems achieve around 98-99dB static and around 89-92dB drive-by when hot.  We will be producing some of the Signature QT exhausts for more highly-tuned Toyota and Rover engined cars later in the year.
Signature QT V6 exhausts will be in stock in the new few weeks. More information and pricing will appear on the website once the first systems are in stock. In the mean time we think they will be very popular, so contact us to get your name on the list for one now!
Update: Video from our testing at Mallory Park.
Video of Signature QT exhaust in action on Komo-Tec EX460 Exige at Mallory Park
Update:  Before and after performance figures from a recent Komo-Tec EV4-460 Upgrade we carried out.
Signature QT Exhaust Comparison to Standard Evora 400 Exhaust


April 2017 saw the completion of a long-term refresh project on a very special Lotus Elise S1.  The Calypso Red car was the subject of a thorough overhaul, tackling paint, interior trim, brakes, wheels, suspension and engine modifications.
The owner, Chris Brooks, attended one of our CAT Driver Training days at Millbrook last October, where we discussed all aspects of his Elise and his intended use for hillclimb and sprints events in 2017.

Front and rear clamshells were stripped, assessed and repaired or reinforced before being prepared for paint.  During the process a number of areas were improved, for example the wheel arch liner mounting points were re-made along with some diffuser fastener areas.  The top coat of Calypso Red returned all the panels to an as-new condition.  Of course refinishing like this wouldn't be complete without replacing door seals, window waist seals, decals and badges etc.
All suspension components were dismantled and bead blasted to remove all signs of corrosion.  Once clean, they could be carefully inspected for perforation in case corrosion had penetrated and compromised the strength of the metals.  All parts were then subject to a multi-stage anti-corrosion zinc treatment and finally powder coated at high temperature to establish a satin black finish.  Re-assembly included new Lotus OEM bushes, ball joints, fresh springs and damper re-valving.  Geometry setup was carried out in line with Chris' requirements, combined with some proven settings we have used in sprint cars in the past.
For another year of competing in the Elise, Chris opted for the traditional 'petty bar' roll cage that we have used in our Elise Trophy cars over the last 5 years.  Manufactured by Safety Devices, this certified cage has the added benefit of a removable diagonal bar that allows the car to be used for more general purposes if required.  Like all other aspect of the installation works on the car, the cage was carefully fettled and fitted, leaving the installation complimenting the interior nicely.  Chris brought his own race seats to which we matched the trim to his requirements.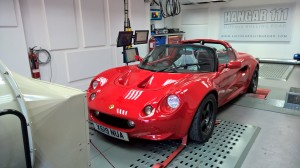 Last stage of the project was a remap of the engine on our dyno where a few more BHP were found and throttle response at lower RPM was improved.  Using the Road Simulation programme on our dyno, focus was also placed on mid to full-throttle transitions to ensure that torque was smoothly delivered when required.
The icing on the cake?  Chris took the car straight to Harewood hillclimb the day after collecting it from the workshop, and achieved a first position in class – very well done Chris!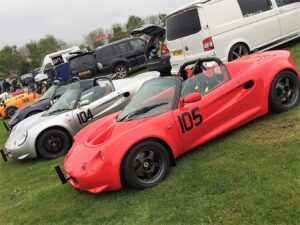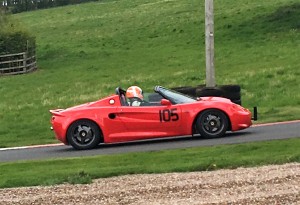 In Chris' own words…
" Thank you and your amazing team for the transformation you affected to my year 2000 Elise S1 over the winter.
I am the 5th owner of the car and have now had it for 7 years. I bought it to use on the road and to compete in hillclimb events. Over the years I have made significant improvements to the car while trying to ensure that it fits both purposes. I have carried out some of the work myself (I am a qualified engineer) and have also used a good number of the suppliers & garages popular with the Lotus owners community. I can say without hesitation that Hangar 111 is the best outfit I have dealt with in all this time.
The car was generally in good order, but I wanted it gone through in detail to improve every aspect of it; ride, handling, braking, engine performance and appearance. From the very outset, Greg understood what I wanted to achieve and used his expertise and experience to develop a specification for the work to be carried out. It was a significant undertaking, taking the car back to the chassis, refurbishing and upgrading the suspension, brakes & steering, repairing and respraying the bodywork, refitting the interior, repairing a few oil leaks, timing the cams & remapping the engine. Inevitably, there were a few surprises along the way, like the loose pedal-box, but I was kept informed of the issues and consulted on potential solutions.
The result is astounding! It is like driving a totally different car both on the road and the track. I competed in my local hillclimb at the weekend and comfortably won my class, even though I am still getting used to the feel of the car. The work that you did on the suspension geometry and brakes, in particular, make the car far more confidence inspiring which means I can push nearer to the limits than I would have done previously.
I have already recommended Hangar 111 to a number of people – your knowledge, experience, craftsmanship and attention to detail are all superb and I could not be more delighted with the car that you have all produced for me. Thank you."
We look forward to seeing more of Chris' progress as he attends other events!
UPDATE: Chris won his class in the subsequent event!! Double Congratulations!!!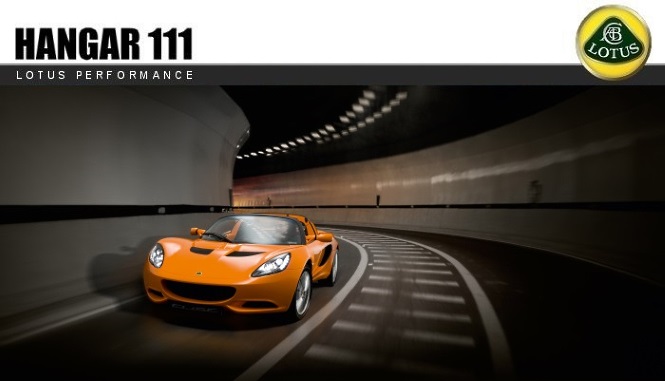 Our March 2017 newsletter can be found here.