Whilst the majority of visitors to Hangar 111 are Lotus, for servicing, repairs, and upgrades, we also get involved with various other sports and performance cars.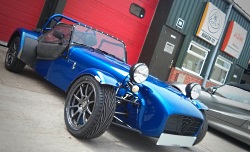 This Caterham came to us in need of a little TLC, to get her all ready and raring to enjoy for the summer – it's owner thought it wasn't delivering as much as it used to. First job was to get it up and running, then we diagnosed and rectified a number of little issues with the engine likely to have caused some degradation in the performance. A thorough service and inspection to the manufacturers schedule, and a road test identified a few more niggles, easily fixed at our workshop. Finally, a quick check and adjust on our state-of-the-art alignment rig, and she was ready to go.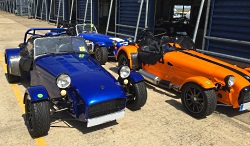 An email the following week from the owner summed it up quite well… "Early morning start, got really back in tune with the car and noticed much better feel from steering and grip!  Also the engine is zinging as well as it ever has. Felt confident enough to take it on track at Rockingham and albeit not quite as fast on the banked parts as the more powerful cars my friends have, I was up with the pace. The car was brilliant all day, thanks again."


A great result for James Little, Andrew Bentley, and the Hangar 111 Racing team at Donington Park today – first place for the Elise Cup R in Lotus Cup UK!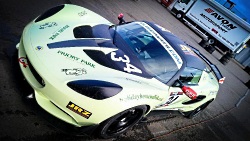 With a sudden downpour on the grid giving a wet start to the race, James drove brilliantly (on dry tyres!), despite a spin which dropped him a couple of positions. At the perfectly timed mandatory pit stop around half distance, James had driven back up into 3rd place, when the driver change put Andrew into the car. Andrew then went about setting some impressive lap times as the track dried, to catch and pass the leader just a few laps from the chequered flag.
A great team performance got us the top step of the podium – congratulations to James and Andrew on an excellent drive in tricky conditions, with the Cup R delivering some seriously impressive lap times in all conditions.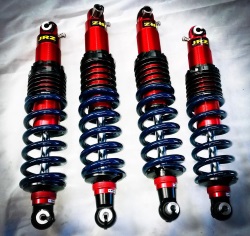 Our favourite JRZ single adjustable dampers were recently tested back-to-back with a rival product, achieving 0.5 second faster lap time around Snetterton 300.  Road performance is equally impressive with much improved ride and handling quality, backed up with great durability.
Check out our online store for latest pricing and availability.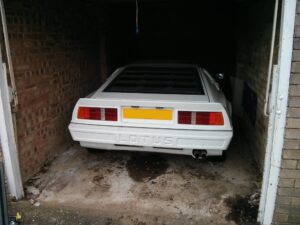 Today we were asked by a customer to collect a car that has been left parked up for a long time.  We knew it was an Esprit, but weren't entirely sure what we were going to find…
Turned out to be an S3 Turbo Esprit HC, that has stood in a garage for about 10 years after the owner became unable to run it.  The car is totally original, with just 48,000 miles on the clock, and big pile of paperwork to back it up.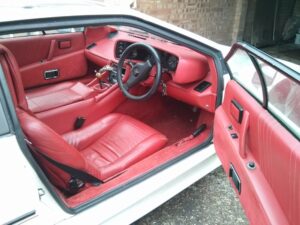 After some cajoling, we got it out into the daylight for the first time in a long while.  The interior is complete, original, and in great condition – indicative of a car that was once loved and well looked after.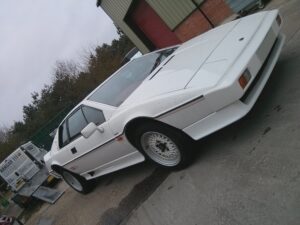 It's now back at the workshop, had the dust washed off it, and is ready to be gently brought back to life.  Lots of care will be taken to inspect everything and work out what needs to be replaced.  Hopefully the engine will turn over, but we'll be checking it all carefully by hand first.
If you're interested in a genuine all-original project car, that needs some TLC to be brought back to life, please drop us a line and we can put you in touch with the owner.