More news as it happened today!
We have just received the Best Trade Stand award at this years Club Lotus show at the Malverns Showground!
Our stand featured our latest range of products for the Elise, Exige and 2-Eleven including Signature Sports exhausts, the new Hangar 111 alloy bell and rotor brake discs and our monaco race seats. The Elise S1 on the stand featured a Turbo Technics supercharger kit (200bhp K-Series) – for which we are now the official technical service and repair centre, and our Supercharged Exige S2 280s (280bhp and 180lb/ft) fitted with our latest in-house developed chargecooler system.
The award was presented to us by Alan Morgan, after a successful weekend where we met with many new and existing customers. The award is the second we have received for our exhibition stands at Lotus events.
Many thanks to all those who turned out to see us. We look forward to meeting you at our open day on the 25th.
Sincerest thanks go to Alan Morgan, Sam, Annie and Jane from Club Lotus for laying on an excellent show – more than worthy of replacing the previous Donington Venue.
Kind Regards,
Marianne @ Hangar 111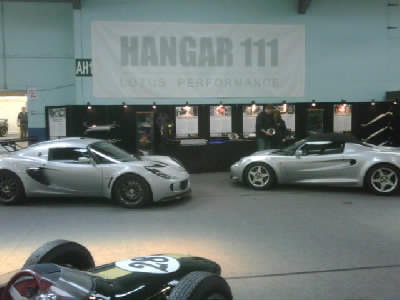 Update from the Lotus Show at the Malverns!
The drive was a little longer than usual, but the ash cloud from Iceland kept the roads (and airports) fairly clear for a good run through.
– New venue is very good – thanks to Alan at Club Lotus for choosing a good venue over the sadly unavailable Donington.
– New Elise looks great – image attached.
– Our stand also looking good (well in our opinion!).
– Lovely Type 72 edition Exige from Williams of Bristol.
– Prototype Chargecooler cover not quite as good as we would like but show-worthy (fingers crossed!)
– After some late tweaks, our exhaust display stands can finally accomodate our new signature series exhaust systems.
The sun is out and the car parks are packed. Far busier than any previous Donington event Saturday.
And finally – it is so nice to see this event so well subscribed to by all the enthusiastic folks (traders and public). The international attendance is also heart warming. We will always support the event for the simple reason that it's the only place you will find a truly complete Lotus experience – Classic, Modern, Road, Race and vintage – It's all here. Bring your kids, friends and family and show them the entertaining history of the Lotus marque.
Long live Lotus!!
We hope to see you at the show!
Regards,
Greg Lock
Posted from my Blackberry - WordPress on the move!



After several years developing the workshops and services, our web store has been in need of a make-over. Dealing with 100s of products at our workshops whilst serving our customers needs has left some of our most popular products absent from our web store – this is obviously a problem – but not any more! We have invested heavily into developing a new online store that will not only feature our entire product range, but many new products from top names with whom we have created exclusive relationships. With 128bit SSL encryption and Sagepay secure credit card ordering, you can rest assured that your card details are safe.
Plus – it is officially iPhone Friendly! Yes – you can browse our store and login securely to place orders using your iPhone! Other mobile devices will soon be compatible so you can always be in easy reach of the online store.
Like all new web sites, there may be the odd bit of teething trouble, so please contact us if you find you have problems accessing it or placing orders.
Existing user accounts have been transferred over and are ready to use.   Registered users will receive an email with instructions for logging into your account.
To visit the new store CLICK HERE.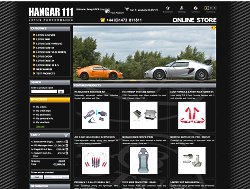 We would like to invite you to our first open day of 2010 here at our workshops in Waldringfield, near Ipswich in Suffolk.  On Sunday the 25th of April, there will be a number of Lotus vehicles on display including tuned Elise and Exige models, sprint and race cars and several ongoing project cars.  Feel free to come along and discuss any aspects of your Lotus and find out what we can do to make your Lotus handle, perform and look better with our many products and workshop services.
– The Time: 11AM to 4pm on Sunday the 25th April 2010
– The Place: Hangar 111 Lotus Performance, Seven Acres Business Park, Newbourne Road, Waldringfield, Suffolk. IP12 4PS.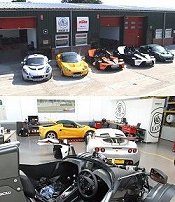 Also on the day:
– Refreshments will be available from 11am.
– Test drive our demonstrator Exige S2 with our 280bhp Toyota 2ZZ Supercharger Kit  fitted
– Parts Showroom – take a look at our latest product ranges
– Free Diagnostic Code Read – Let us check that your Lotus is running correctly
– Free corner weight check – by prior appointment*
– Simon Farren from Reverie (Carbon Composites) will be here to discuss Aerodynamics and Composites for the Elise, Exige and 2-Eleven.
– Elise S1 Suspension Refresh – Check out our latest offerings for revitalising your suspension.
– Elise S2 Emerald ECU Adapter – See how we have made a plug and play solution for the Elise S2.
– Toyota Engine Elise & Exige Maps – Find out what we can do with an inexpensive reflash of your ECU.
– STOP…PRESS…Colin and Jo from CAT Driver Training are hoping to come along – To Be Confirmed.
For details of how to find us CLICK HERE


Hangar 111 are pleased to announce our engagement with Turbo Technics to become the official service centre for Turbo Technics TT190 and TT230 supercharger installations.  Alongside providing a full maintenance and repair service for the cars, we will also stock replacement and upgraded parts including belts, pulleys, injectors and ECU configurations for the K-Series supercharger kits for the Elise and Exige S1, 340R and Elise S2.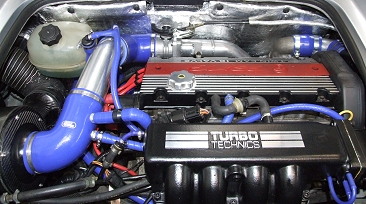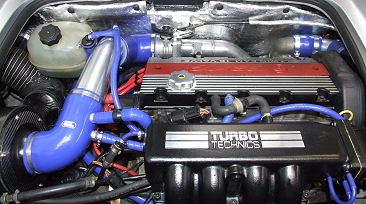 Using many of the carefully designed components from the TT kits and our in-depth knowledge of supercharging the Toyota engined Lotus models, we now have the basis for our own development of a new breed of supercharger kit for all K-Series Elise and Exige.  This is planned for later this year.  The new kit will deliver road-going refinement and durability combined with options to allow more aggressive use on the race track.
If you are looking to supercharge your K-Series Elise, Exige or 340R or you already have a TT190 or 230 that requires an update to our specification, please contact us.