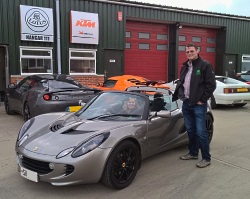 We recently had a customer visit the workshop, who was clearly "one-eleven" through and through.
The obvious starting point was that they owned a Lotus Elise (Lotus project code M111) 111R, with registration S11 ***.  But it also transpired that their home address is house number 111…  one of the birthdays is 1/1… and they were engaged on 11/11/11.
It was clearly a foregone conclusion that they brought the car for a service at Hangar 111!